5 min read
Those of you who are interested in Forex will have already noticed that trading results depend on the time of day. This phenomenon can be easily explained through the concept of trading sessions. Forex is an active market 24/5, this means that currency pairs are traded at all times of the day, from Monday to Friday. This is possible thanks to the overlapping of four trading sessions, which allow an activity without stops. Due to various factors, volatility varies during the day. As you know, trading results depend on volatility. So, what is the best time to engage in trading?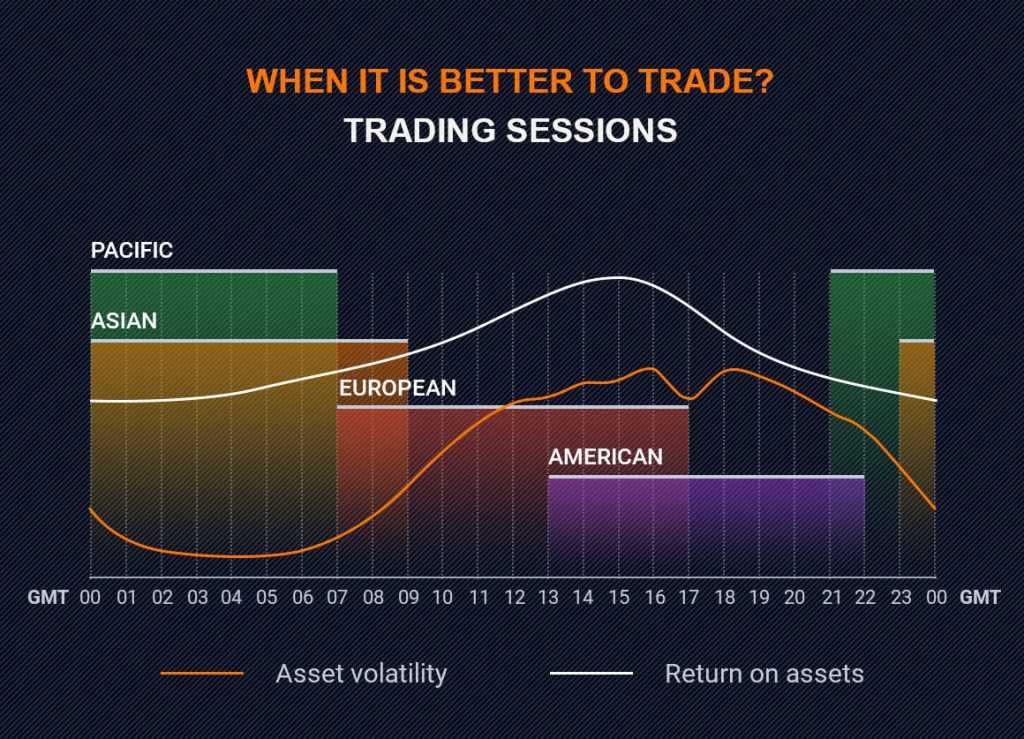 It is worth noting that currency pairs that correspond to a particular region show greater volatility during the respective trading session (such as AUD for the Pacific session and JPY for the Asian session). Traders should adjust their approach based on the different trading sessions.
In conclusion, what is the best trading session and when is it advisable to trade? There is no single answer to this question, since the trading opportunities are numerous and can occur in all four sessions. However, the most experienced traders adhere to periods of high volatility, and in particular at the European and American sessions. Beginner traders may find it useful to trade the four sessions to familiarize themselves with their respective characteristics. Moreover, the choice for the optimal moment will obviously depend also on your position, since it is not appropriate to adopt a moment that is inconvenient or unnatural.
Trade here
This article does not represent an investment advice. Any reference to past movements or price levels is informative and based on external analyzes, we do not provide any guarantee that such movements or levels may reoccur in the future. In accordance with the requirements set by the European Securities and Markets Authority (ESMA), trading with binary and digital options is only available to customers categorized as professional clients.
GENERAL INFORMATION ON RISKS:
CFDs are complex instruments and carry the high risk of losing money quickly due to the leverage effect. 76% of retail investor accounts lose money when trading with CFD through this provider. You should make sure you understand how CFDs work and if you can afford to take the high risk of losing your money.
---

Source: IQOption blog 2018-11-01 11:06:06