3 min read
The euro (EUR) continues to be tonic and flirt at 1.17 against the US dollar (USD). Surprisingly, the numbers on the surplus of the euro area were on the increase, together with those on construction activity, expanding to 3% instead of the expected 2.6%. To push the single currency upwards, beyond the new decent macroeconomic data, where, furthermore, we see a little more inflation than expected, even a certain weakness for the dollar. The greenback, unlike other occasions, is negatively affected by the latest tariff clashes. Trump, in fact, although the talks with the Chinese counterpart had already been planned, has nevertheless decided to impose new duties on about 200 billion dollars of imports every year from China.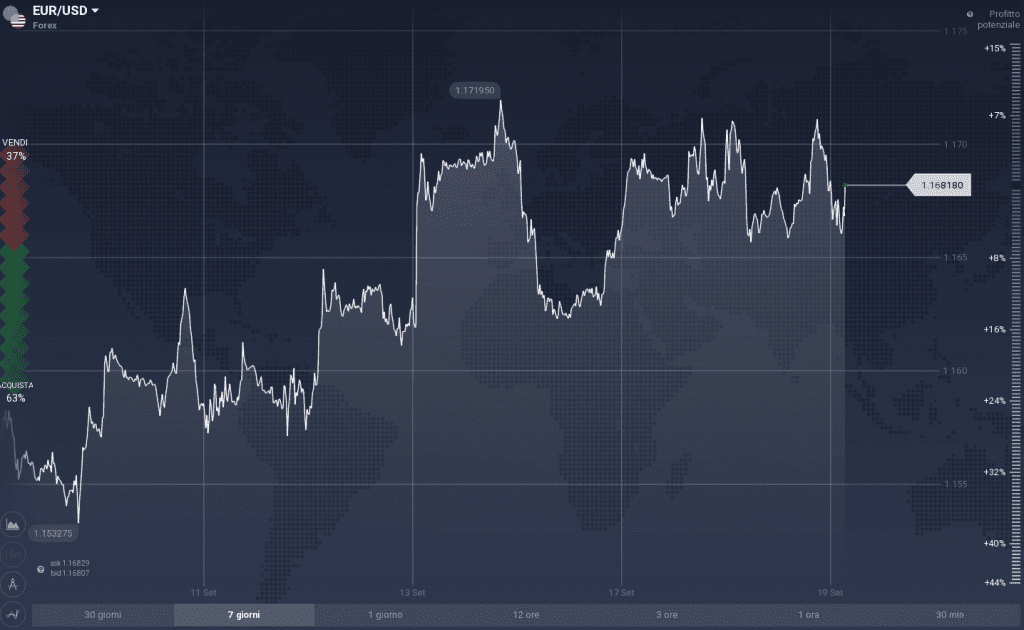 Beijing's response was not long in coming, and took the form of as many duties on products from the United States. Because of these new tensions, analysts are revising upwards their inflation estimates globally. This is causing, among other things, an increase in yields on world government bonds. Probably the Trump administration is pushing its foot on the accelerator of the commercial war in view of the upcoming midterm elections, where the latest polls give the New York tycoon in trouble.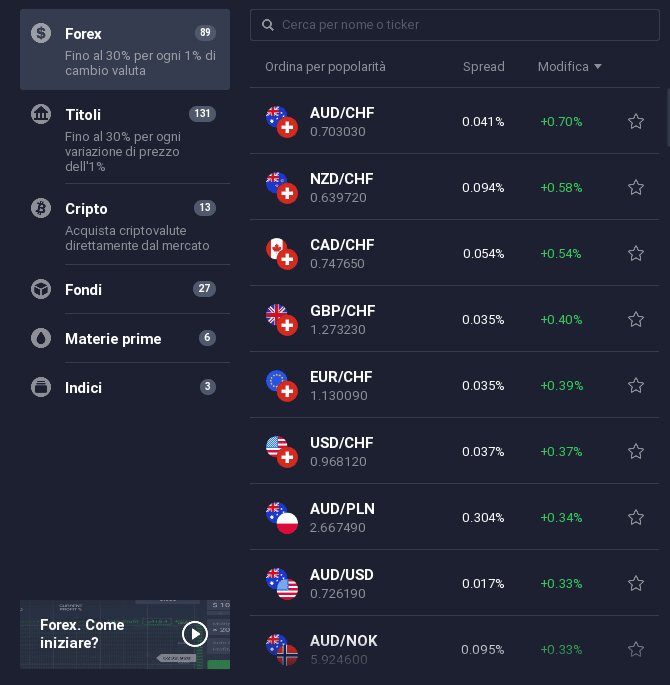 The Swiss franc (CHF) loses ground on the Forex market, falling by around half a percentage point against other major currencies. Among the main factors of weakness, a feeling of risk appetite, given the positive data coming from all over the world (Swiss money is seen as one of the largest safe investments). Furthermore, it appears that the Swiss central bank will maintain its ultra-accommodative monetary policy longer than expected due to the latest non-encouraging inflation data. The strong franc is seen as a threat to the tourism and export sector, which constitute the main economic activity of the Alpine country.
Trade here
General Risk Notice
The financial services provided by this website carry a high level of risk and can lead to the loss of all your funds. You should never invest money that you can not afford to lose
---

Source: IQOption blog 2018-09-19 15:00:03