3 min read
Finally, after a long period of flat calm, with prices moving sideways, the cryptocurrency market returns to steep price shares rising as at the end of 2017. To appreciate more this time is the Bitcoin (BTC), which reaches almost $ 7,500 with an important breakout on July 7th.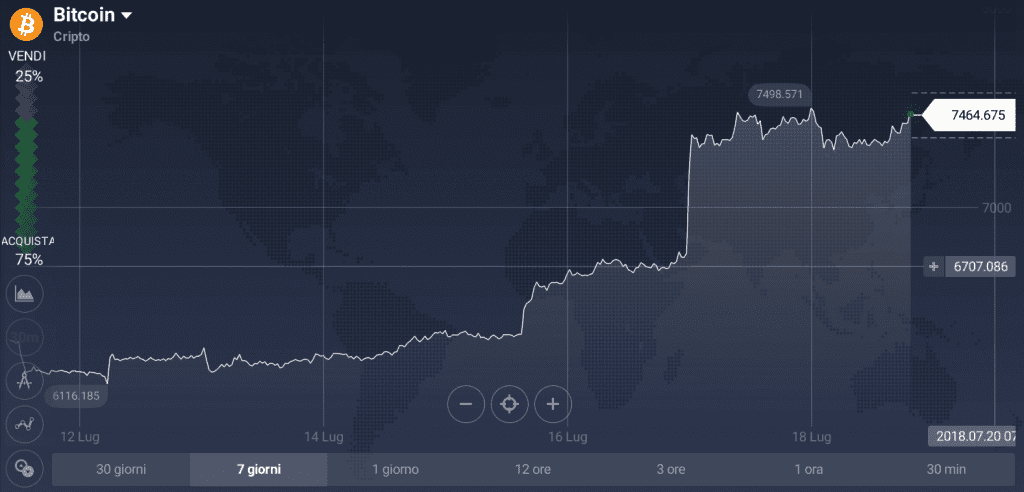 To cause this surge were reasons closely related to market news, lacking, at the moment, a clear graphic argument to support. The main rumor, because it is rumor because it is not yet confirmed by the person concerned, is reported by the London Financial News and suggests that BlackRock, an asset management giant with assets under management of 6,299 billion dollars last June 30, has put together a team to study potential investments in cryptocurrencies and blockchain, the technology that underlies digital currencies.
It is evident that the interest of a giant in terms of AUM can only make the price of cryptocurrencies take off, also because the positions that would eventually assume BlackRock would be exquisitely long. The same CEO of the company, Larry Fink, has somehow vehemently reinforced this hypothesis, stating that BlackRock has great interest in blockchain technology. Another important news is that of the appointment of the successor of Lloyd Blankfein as head of the most important investment bank in the world, Goldman Sachs: David Solomon. Indeed, the latter has long been a supporter of the potential of new digital currencies.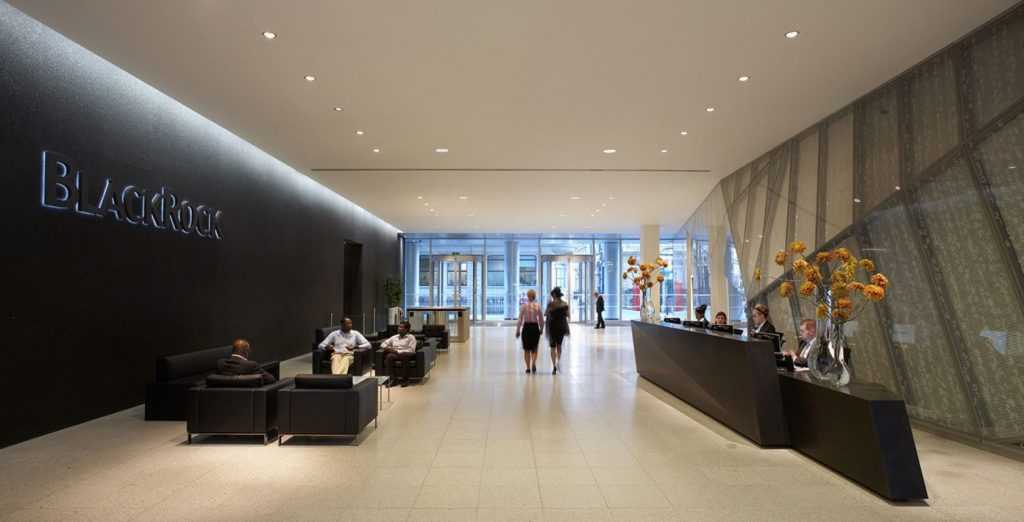 Only a month ago he said that the investment bank in New York is trying to add to its portfolio additional services related to Bitcoin and cryptocurrencies, after being among the first major banks in the world to offer derivatives. Finally, as the last news of the day, we point out that the Malta Stock Exchange (MSE), in collaboration with OKEx, will create a new cryptocurrency trading platform for institutional clients in the Mediterranean island.. This move confirms Malta as the most advanced company in the sector in Europe, after becoming one of the preferred locations in the world by various asset managers and hedge funds for legislative and tax reasons.
Trade here
General Risk Notice
The financial services provided by this website carry a high level of risk and can lead to the loss of all your funds. You should never invest money that you can not afford to lose
---

Source: IQOption blog 2018-07-19 14:54:10